Wilson Audio Alexandria XLF

Alexandria XLF joins the Alexandria family, not as a replacement for the Series 2, but as its measurably more ambitious sibling.

While maintaining the recognizable Alexandria form factor, it is physically larger, with 14% greater bass volume. Thicker cabinet walls and added bracing for an even more inert enclosure.It introduces passive bass management technology unique in the audio world.

It introduces a new Convergent Synergy tweeter, a new crossover, and a host of parts all chosen through sedulous listening trials.

From the time he started building loudspeakers in his garage, Dave Wilson had one motivating passion: to make the reproduction of music sound as much like the real thing as possible. Although he is acutely aware of the limitations imposed on his dream by available driver technology, cabinet materials and the laws of physics, the goal remains the same. Dave is an idealist.

Wilson Audio has always rejected the notion of "perceived value." Our only metric is intrinsic value. In a market increasingly crowded with over $100k loudspeakers, how does the discerning audiophile distinguish authentic value from products merely wrapped in the mystique of exclusivity and high price?

If one's goal is to reproduce the sound of live music, logic suggests that at some point the designer must listen to his creation in order to understand how much (or how little) it sounds like the live event. Some designers in the industry maintain that making judgments on the success of one's design through listening is subjective and unscientific. They believe that only through the application of the right theories, or the strict adherence to a certain set of measurements can one reliably approach the ideal.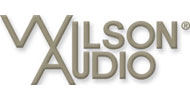 WATCH Center series 3


Wilson Audio Alexandria XLF
Wilson Audio Alida
Wilson Audio Sasha Series-2
WATCH Dog
Mezzo Center Speaker
Wilson Audio Alexia
Wilson Audio Sabrina
Wilson Audio Yvette



ENTIRE PRODUCT LINE