Wilson Audio Duette

It's small enough to sit on a table or to fit in a bookshelf. You might be tempted to call it a bookshelf speaker. You'd be half right.

Duette is the latest Special Applications product from Wilson Audio. It was designed to offer the timbral neutrality, dynamic response, soundstage depth, and transparency of floor-standing Wilson loudspeakers, but to do so in environments (such as against walls or in bookshelves) which are intrinsically hostile to all of those qualities. Then, it was given a dual personality so that it could succeed as a stand-mounted loudspeaker as well.

Music and home theater are increasingly part of contemporary lifestyles. Until now, the visually pleasing architectural integration of sound into our home environments has meant accepting serious sonic compromises. Placing a loudspeaker on the wall, for example, creates back reflections that destroy the time domain purity and timbral accuracy of the signal. Soundstage cues are lost and the frequency response is skewed.

If the loudspeaker is mounted in a custom cabinet or sits on a bookshelf, diffraction comes into play. Early reflections from the adjacent surfaces compromise high frequencies, again wreaking havoc in the time domain and introducing grain and hash. Once again, the soundstage collapses into a flat, two-dimensional image.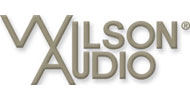 WATCH Center
WATCH Wall Mount
Alexandria Series 2


Wilson Audio Duette
MAXX Series 3
Wilson Audio Sasha W/P Loudspeakers
Sophia Series 3
WATCH Dog
Mezzo Center Speaker



ENTIRE PRODUCT LINE