Sanders Model 10e Electrostatic Speaker System

NEW PRODUCT! Introducing the Sanders Model 10e!


The Absolute Soundís 2016 Golden Ear Awards

Sanders Sound Systems has been producing the most advanced and sophisticated speakers available for many years. We do not compromise. We use only the best technology, which includes electrostatic midrange/treble, transmission line bass, digital electronic crossovers with electronic time alignment, and biamplification using the unique, voltage-regulated, Magtech amplifier.

However, a truly State-of-the-Art loudspeaker must also include an RCS (Room Correction System) since even a perfect loudspeaker will have its frequency response degraded by the room/speaker interaction and bass resonances produced by room dimensions. Any speaker that does not use an RCS is simply not performing to its full potential.

Additionally, a S.O.T.A. speaker needs a DSP (Digital Signal Processor) so that the user can tailor the speaker's frequency response to compensate for deficiencies in recordings and to best match his personal preferences in how his speaker system should sound.

An S.O.T.A. speaker needs an RTA (Real Time Analyzer) so that the user can actually measure the frequency response of his speakers and room. Only then can he have the information needed to actually know how to adjust the frequency response of his system -- instead of just guessing and trying to optimize it "by ear."

When all these features are combined with a modern, digital crossover, the resulting component is called an LMS (Loudspeaker Management System). Unfortunately, there has been no comprehensive, simple to operate, self-contained, practical, and automated LMS available until recently.

Sanders Sound Systems has finally developed the first, truly S.O.T.A. speaker using all the technology and features available in an LMS in the new Model 10e speaker system. The Model 10e does not require an outboard computer to operate, has an automated RCS, includes an independent RTA, and makes it possible for the owner to infinitely tailor the frequency response of the audio system to whatever degree he feels necessary.

When these advanced electronic features are combined in an electrostatic loudspeaker with transmission line woofer system, the result must be heard to be believed.

The Model 10e speaker is now available for immediate delivery. The price is only $17,000 USD, which includes electrostatic speakers, aluminum transmission line woofer systems, the new LMS, and a Magtech amplifier that can be used for powering either the panels or the woofers.


The Model 10e electrostatic speaker is Sanders' only speaker system. It is the best speaker Roger knows how to make after 30+ years of research, design, and testing of electrostatic speaker. This is simply a no-compromise electrostatic speaker that solves all the problems that plague other electrostatic speakers.





Here's what show attendees said on hearing the Sanders Model 10e system:

"I like these speakers a lot, and was wowed by them the first time I heard them."

"The Sanders is the best ESL I have ever heard. Roger Sanders is a brilliant designer. "

"Roger's ESL speakers and amps truly are amazing. He is definitely a maverick when it comes to almost any sort of 'audiophile conventional wisdom'."

"The Sanders are fantastic. The woofers integrate seamlessly, and there's plenty of sound stage beyond the left and right boundaries of the speakers."

"Sanders 10C is one of my all-time favorite speaker systems. There is simply nothing like a well-done electrostat in the midrange, and the fact 10e is 94 dB sensitive with active crossover to bass at 172 Hz at 48dB slope opens up a lot of possibilities."

"I heard the Sanders speakers at RMAF 2010 and consider them to be the best speakers I have ever heard."

"Dear Dennis,

My order of a complete Sanders Sound Systems 10E was handled very well and swift by you. After listening for a month, I am still amazed by the sound quality: everything you have said about this superior system is true.
I also appreciated the additional tips you gave me.
Thanks again for your support and handling.

Remco - The Netherlands"

The Complete Sanders Sound Systems Loudspeaker System can now be heard at American Hi-Fi, 329 Cumberland Ave,
including Model 10e Loudspeakers, 2 - Magtech Power Amplifiers, Sanders Preamp with phono stage and Digital Crossover/ Room Correction EQ.

American Hi-Fi
329 Cumberland Ave
Winnipeg, MB
R3B 1T2

Ph. 204-582-6910
Toll Free 1-888-503-1133
info@americanhifi.com

Call or email for Sales and shipping information to your address anywhere in Canada.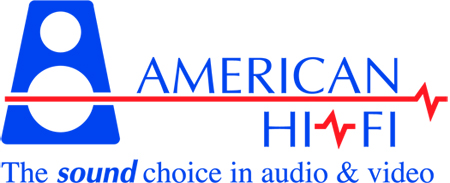 Model 10e Electrostatic Speaker


Sanders Model 10e Electrostatic Speaker System
Sanders Magtech Stereo Amplifer - Silver
Sanders Magtech Amplifier - Black



ENTIRE PRODUCT LINE